Flight Time TV offers real-time flight information on message boards, digital signage screens and on the in-room TV-network.
Hotels and Resorts will be able to keep their guests informed of departure and arrivals times, as well as any delays or cancellations.
Without any doubt, guests will be very grateful that they can relax in the comfort of the hotel in the event of an extended delay. Should the flight be cancelled the hotel has the opportunity to book the guest for an additional night.
View a demo with sample data here.
Airport Hotels
Showing flight times not only informs your guest of the flight status but also adds an international flair to your hotel or resort.
Flights, Weather and Messages
The flight information system can also be extended with weather, traffic – and guest information.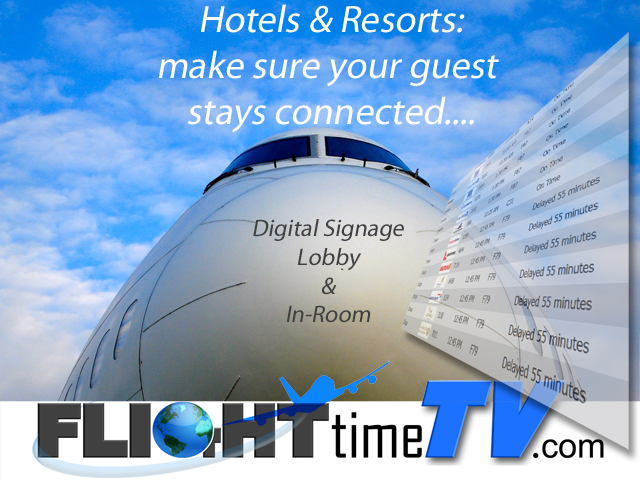 Integration
API's are available for easy integration into existing digital signage solutions present at the location.
Full Service
Flight Time TV is a full service provider and is part of Global Software Applications, a development company with a whole range of self-service software products for the hospitality industry.
Ron Koning
Contact us at:
www.flighttimetv.com
Wayfinding Software