First, let's bust a couple of myths surrounding the Digital Wayfinding Application cost (with your permission, Adam and Jamie).
It is expensive to Create a Digital Wayfinding System…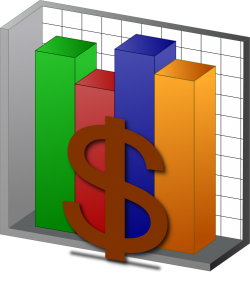 Not True. A one-building hospital can have a Digital Wayfinding System for around US$25k. That includes a Wayfinding Application on a Kiosk and a Wayfinding Application on the Web and a Wayfinding Application for all popular Mobile Phone systems (iPhone, Android, etc).
And if the customer decides to make the digital wayfinding system themselves with our DIY kit, the costs will even be less than half that.
It is expensive to Maintain a Digital Wayfinding System…
Not True. If the supplier charges you a high yearly maintenance fee, it means that he doesn't have the necessary tools to easily change, add and upload (new) content.
For example: an elevator out of commission should be a 1 minute task to adjust in your administrative tool to:
a) disable it (temporary) and
b) to have every route, normally involving this elevator, detoured.
You can imagine that if the property is large, several thousands of different directions are involved and if your supplier doesn't have the right tools, managing a system like that, is quite cumbersome. Hence, expensive maintenance.
Value
Acquiring a Digital Wayfinding System is an investment. Money will have to be paid and staff will have to assign time. To rectify any investment we want to know if it's worth it.
How can we measure the value of a Digital Wayfinding System?
If every visitor to a hospital, internally will need to be accompanied to the destination because its too hard to find the destination on their own, its an easy calculation. Count how many staff members are involved in this endeavor and know how much time and money a Digital Wayfinding System saves.
Determining the value isn't easy because it can't always be expressed in direct monetary savings. Even more, it could be that the indirect savings top the direct savings many times.
Try to put a value behind the following…..
Increased Customer Service
Providing directions to your visitors is making it easier for them to find their way around. Even if they don't need it, they know it's there for them to use at any time.
Being and feeling lost in a big building is an anxiety that especially visitors to a Hospital cannot use, where the visit in itself is usually already stressful enough.
It takes months to find a customer…

Seconds to loose one
Ads to Safety/Security/Emergency
Think of a University that supplies directions because they want the students to stay on campus, which is the policed area.
Published emergency exits (fire-extinguishers)
Override system with notification and directions to safety zones.
Fire fighters and police forces have direct access to the floor plans on their Mobile Phone.
Improves Accessibility
Directional line plus supporting text directions
Text Only access to the Web Page for the Visual Impaired
Check Box (Kiosk/Web/Mobile) for accessible directions for the Mobile Impaired
Section 508 compliant
W3C WCAG compliant
ADA compliant
Enhances Scheduling efficiency
With the correct set of directions at hand, the visitor will reach its destination more often at the appointed time.
Frees Staff from providing directions
I am sure there are more important tasks the staff can turn too.
Enhances Parking efficiency
A visitor can be provided a complete set of directions, right down to where to park and which entrance to use.
Flexible System
Changes, notifications, messages, updates, reroutes, detours are uploaded and available throughout all channels instantly.
Activate special directions instantly (directions to the nearest safe-zone)
Maybe it snowed overnight and the snow routes need to be activated.
Parent visiting day with special routes to available parking lots
Move in Day with special routes
Adjust some of the (fastest) routes into preferred routes
Versatile System
Like building blocks the Digital Wayfinding System is endlessly expandable with similar wayfinding features or others like, RSS feeds, Advertisements, A Meeting Room Manager, Agenda or an Event List.
Here is a Thought
By now you will agree that the advantages easily outweigh the investment. Further more, Digital Wayfinding is young and its full potential hasn't been fully discovered yet. There is even more to come!
Incorporating Digital Wayfinding is a very effective way to offer your visitors a personal on-demand Wayfinding Service. It's flexibility and versatility also guarantees full expandability towards the future. Everybody wins.
All Digital Wayfinding Systems (from Here2There atleast) are even Google glasses ready.